Features & Applications:
ECDL vertical stainless steel multistage centrifugal pumps applied high quality stainless steel material, and the mechanical seal is made of hard alloy. Long service life, light-corrosion resistance and high efficiency. Therefore, it is suitable for various industries. Lesser

space requirement, space-saver. It can also be equipped with related protectors to effectively prevent from dry-running, overheat, out-of-phase and overload circumstances.

Water supply: Host water supply pipe and booster of multi-storey building.

Industrial pressure boosting: Air conditioning and cooling systems.Boiler feed and condensation systems. High pressure rinsing systems.

Water treatment: Filters and reverse osmosis systems, distillation systems, separators.

Agriculture irrigation: Large area irrigation, spray irrigation.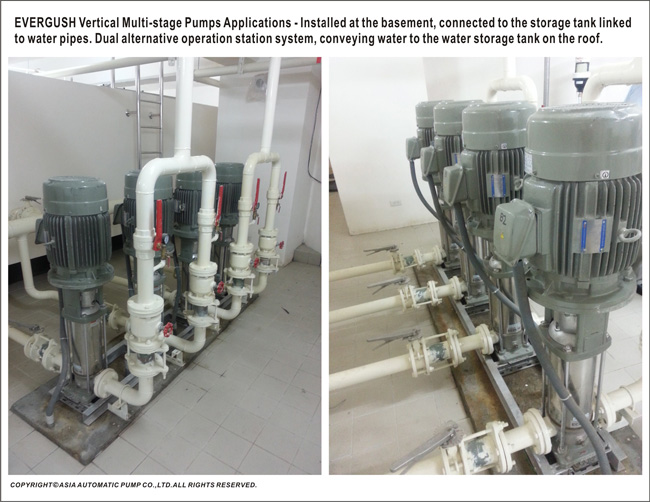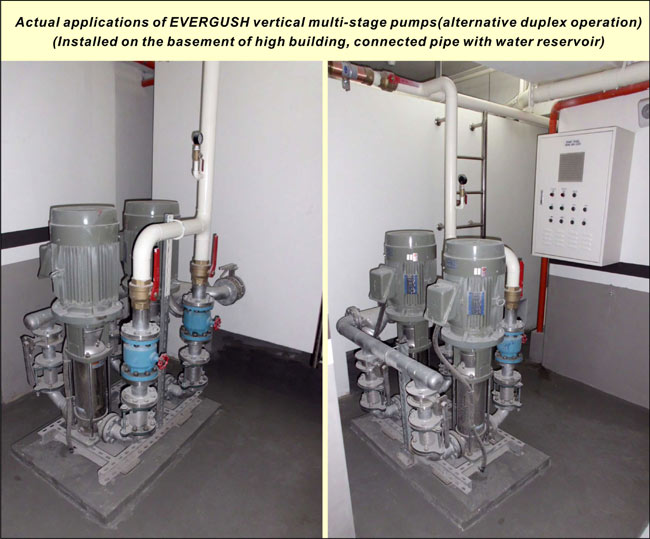 ---
Specifications
Power: 1HP~60HP (0.75KW~45KW)

Motor: IP55 / Insulation F

Totally enclosed fan cooled 2 pole IEC Induction motor-

IE1(Standard Efficiency); IE2(High Efficiency). 

Motor range: 2P;50、60HZ.

Three phase 220V/380V/415V/440V.

Single phase 220~240V

Max. Head: 310M

Max. Capacity: 110M³/Hr
---
Operating Conditions
For clean non-flammable and non-explosive liquid, without solid, flammable and abrasive matter.

Ambient temperature: +40℃.

Liquid temperature: Temperature range: -15℃~+70℃.

Hot water range: +70℃~+120℃.

Max. Working pressure: 25 kg/cm².
Remarks: If it is used for brewery, we suggest replacing standard motor to explosion proof motor.