Features:
Bronze Multi-stage impellers design to endure corrosion of liquids and offer high head performance.
Small size for space saving.
For Jockey pumps of Fire fighting pump systems or Auto booster Pump system.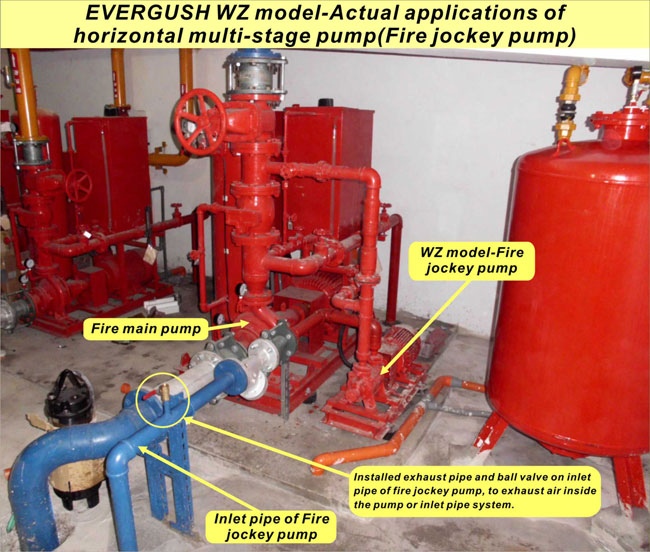 ---
Applications:
For Fire jockey pump,It is commonly used for fire fighting systems. When there is small water demand in fire fighting systems, the main pump will not start, jockey pump will operate for this situation.
Temperatory water boosting supply for construction sites.
It is suitable for multi-storey buildings
---
Operating Conditions:
Ambient temp.: 0~+40℃
Liquid temperature: +2~+80℃
It is suitable for clean water or non chemical property liquid. It should contain no solid particles in the liquid.
Working pressure: Max.25Bar
You can choose gland packing or mechanical seal type for this pump model.
---
Specifications:
Output: 3HP~40HP
Protection: IP54~55
Insulation: B,E,F
R.P.M.: 2P,4P
Voltage: 3 phase 220/380/440/660*60HZ
3 phase 380~415V*50HZ
Suction/Discharge: 1"~2"
Head: Max. 250 M
Capacity: Max.380L/min (22.8M³/hr)